About GerhilD Fulson
Are You Ready for Your Dreams?

Hi! My name is Gerhild Fulson … and what I LOVE to do is help you accomplish you dreams.
Going from not knowing a thing about HTML and coding and hosting and etc., etc., etc., to having a website online that actually gets traffic and ranks at the top of Google searches … that's what I love to do.
Well that, as well as work on my newest cookbook ...
For a bit of my background, check out the about page on my cooking website. Yes, that's the website that started it all.
It's a journey that enabled me to learn what works and what doesn't.
Building and growing Quick German Recipes was how I learned to build not just a website or a blog, but an actual online business, one that gets relevant traffic. Relevant traffic means income.
For my sites, I use SBI! because, simply, it's the best there is for content-based websites/businesses. Everything one needs to know to have one's website online: an all-in-one step-by-step system of process-and-software that delivers thriving businesses. No other purchase is necessary. Everything is included…
SBI! is all about e-business building, not merely site-or-blog building.
Building a website or a blog is easy now-a-days. There are so many 'free' website builders. But, turning them into an actual online business is a totally different matter.
This interview that SBI! did with me explains that a bit better …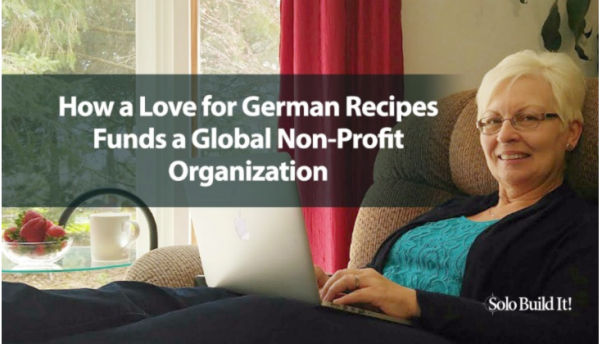 My favorite place to work on my online businesses is here, lounging on my sofa, indulging on strawberries, and enjoying the view out the window.
That's what working at home looks like for me. Sometimes, I'll even go up to my office to "actually" work. 
Either way, having an online business as a solopreneur is all about setting up your own boundaries and work schedule.
In the following short video interview, let me explain it a bit more:
Are you ready to build your dream?
Let me help you start the process ... or fix the process you're already in ... or just get some planning done to help along the way. Give me a shout ... and get ready to enjoy the journey!
I am thrilled that everyone who has used my services knows they received expert one-on-one help that was designed particularly for their situation.
– Gerhild Fulson
Fulson Web Publishing